Course Maps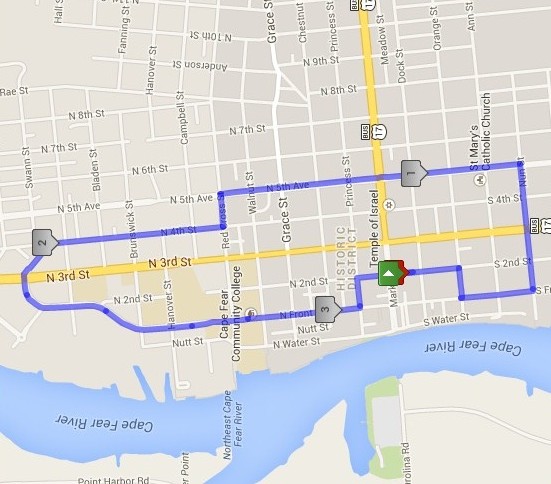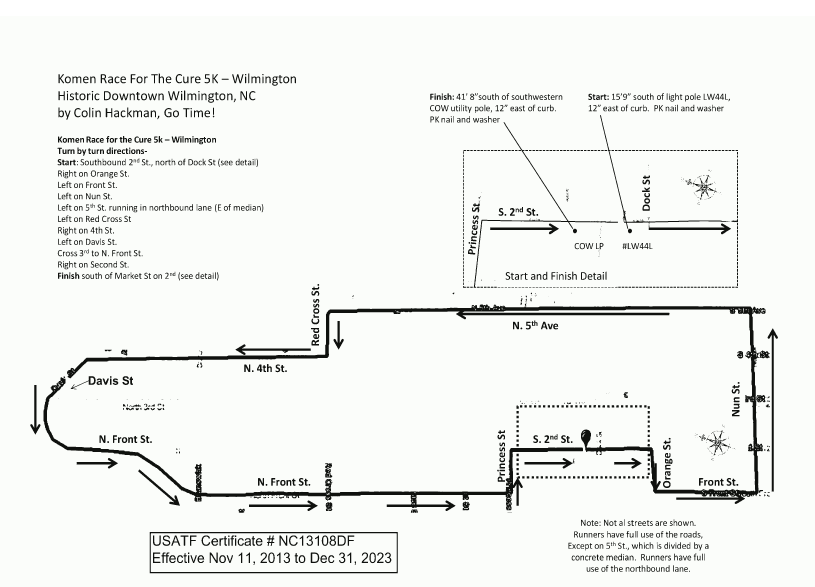 Parking Information
Parking Decks
114 N. 2nd St. (between Chestnut and Princess Streets) Fee: First hour free, then $1/hour thereafter with $8 max
115 Market St. (Market St & 2nd St.) Fee: First hour free, then $1/hour thereafter with $8 max
200 N. Water St. (between Chestnut & Grace Streets) Fee: $5 flat rate
Wilmington Convention Center Parking Deck (515 Nutt St.) Fee: $2 for first hour, then $1/hour thereafter with max $8. Payable ONLY by MasterCard/Visa credit card or debit card
Parking Lot Locations
Cape Fear Community College Student Lot #2 (Front St. & Hanover St.) Free of Charge
Hannah Block Lot (corner of 2nd St. & Orange St.) Fee: $1/hour, $5/day
Pay Station Parking (On Street Parking)
There is additional on street parking available with parking meters throughout the downtown area
There are a number of privately owned and operated lots in the downtown area that are open to the public.
*Please note that this parking information is subject to change. Click here for parking maps and the most up to date information.